Thanks to BlackMagicKoup (AKA Brandon), my frame no longer smashes directly onto my sway bars. Since both of our cars are lowered in excess of 3+ inches, every time we would go over certain bumps or dips, our frames would come smashing straight down onto our sway bars, causing a loud clanking or thud sound (or in some cases, a continuous thud) since they're literally 1/4"-3/8" away from the frame. The axles are a little further away from the frame than the sway bars are, so it's natural to see more damage done to the sway bar arms than the axles themselves (as seen in the pictures below).
What Brandon did was wrap some 1" thick fabric sound deadening material around both sway bar arms along with 3 layers of Gorilla tape to finish everything off. You can purchase everything from Home Depot or Lowe's in the same section where they sell garage door seal.
I wasn't able to find the exact material that he used, so I ended up purchasing some 1/4" thick foam weather stripping. The reason why he used fabric is because it would be harder for the edge of the frame to cut through it over time. The frame will definitely cut straight through the foam sooner or later, but for now, it's perfect. Now, every time I come up to a bump or dip that would usually make me cringe, it's completely silent.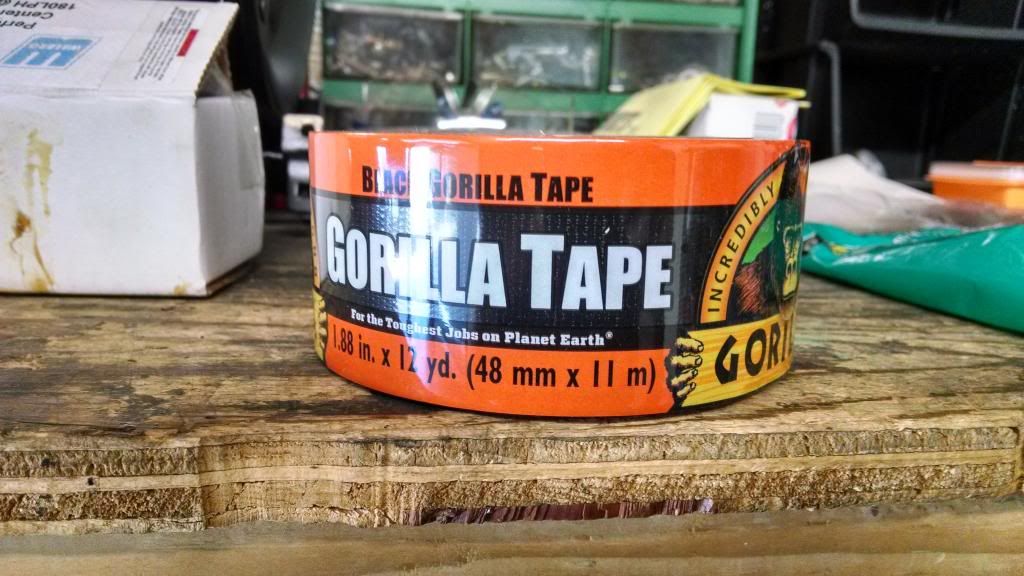 Driver's side before:
Wrapped up two layers, double wide:
3 layers of Gorilla tape applied:
Passenger side damage: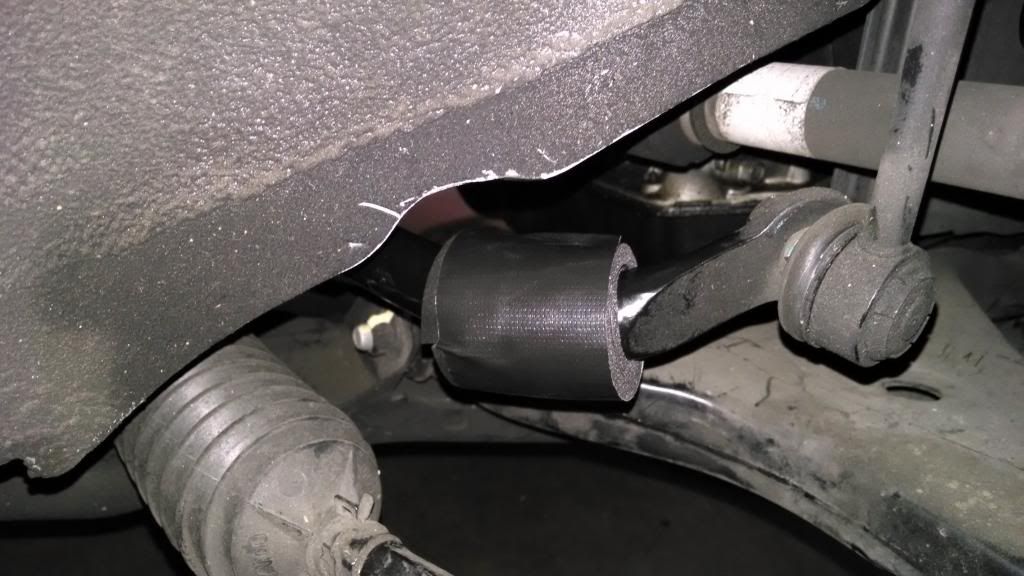 Driver's side, lowered back on the ground:
Passenger side back on the ground: