Discussion Starter
·
#1
·
I am hoping to install some fog lamps on my forte sedan EX, however since the car obviously doesn't have the toggle on the blinker bar like the other models do I was hoping to find an elegant way of mounting a switch rather than just hanging it somewhere looking somewhat out of place. I'd also rather not hide it because then it becomes a pain in the ass to get to.
So next to the ESC button there are two empty buttons left that serve no purpose in my car: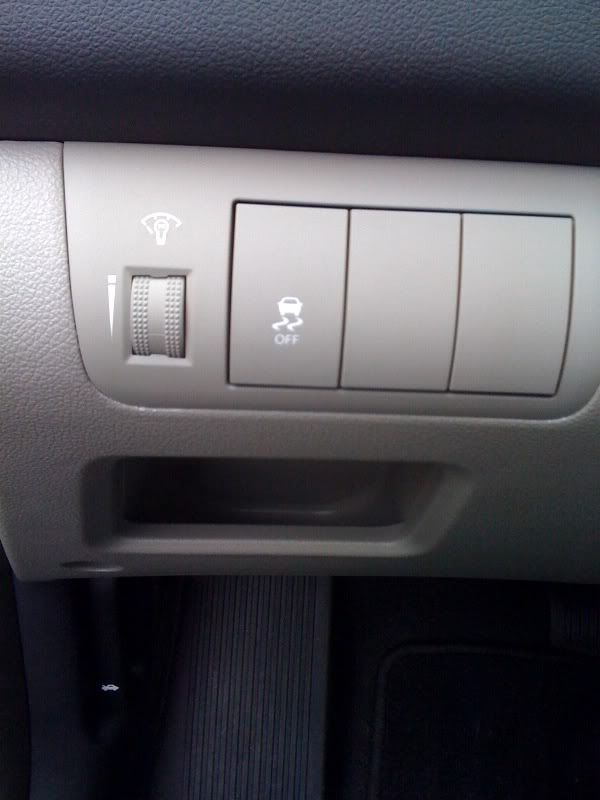 I was hoping that I would be able to rig one of those covers to somehow work as a pushbutton switch for the foglights as the ESC works. Does anyone know what it looks like behind those switches, or has anyone taken any part of that apart and think that it would be doable? If no one else has done it, I guess I can be the first but I'd like some input if there is any to be had.
Thanks a lot.