Discussion Starter
·
#1
·
This is a Forte specific add-on to DDM's install guides found here...
DDM HID Install PDFs
The stock bulb is an H11B, the HID kit is an H11. The fit to the housing is identical, the wire connections are different. The H11B is called a "snap-n-lite" bulb. When you twist the bulb into the housing, the connections "snap" into the wiring making the connection. The H11 HID kit has wires that plug into the factory "snap" connector...if that makes sense.
Here's the H11B bulb.
Here's the H11 HID bulb (with protective plastic housing around bulb).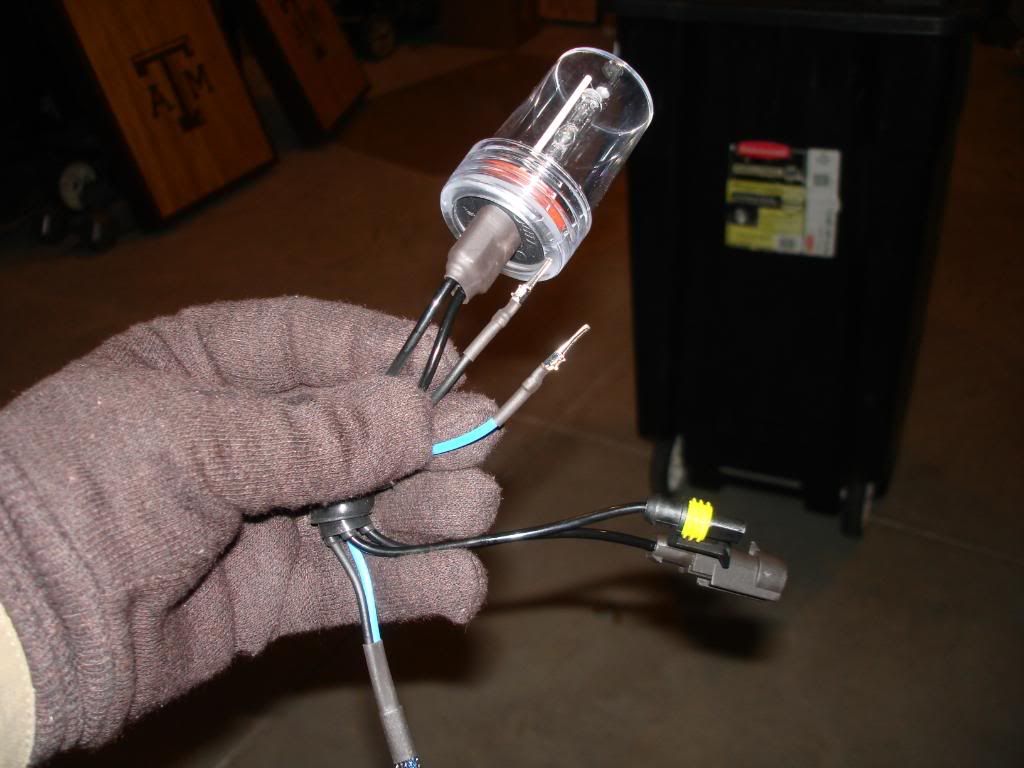 Here's the HID bulb without protective housing.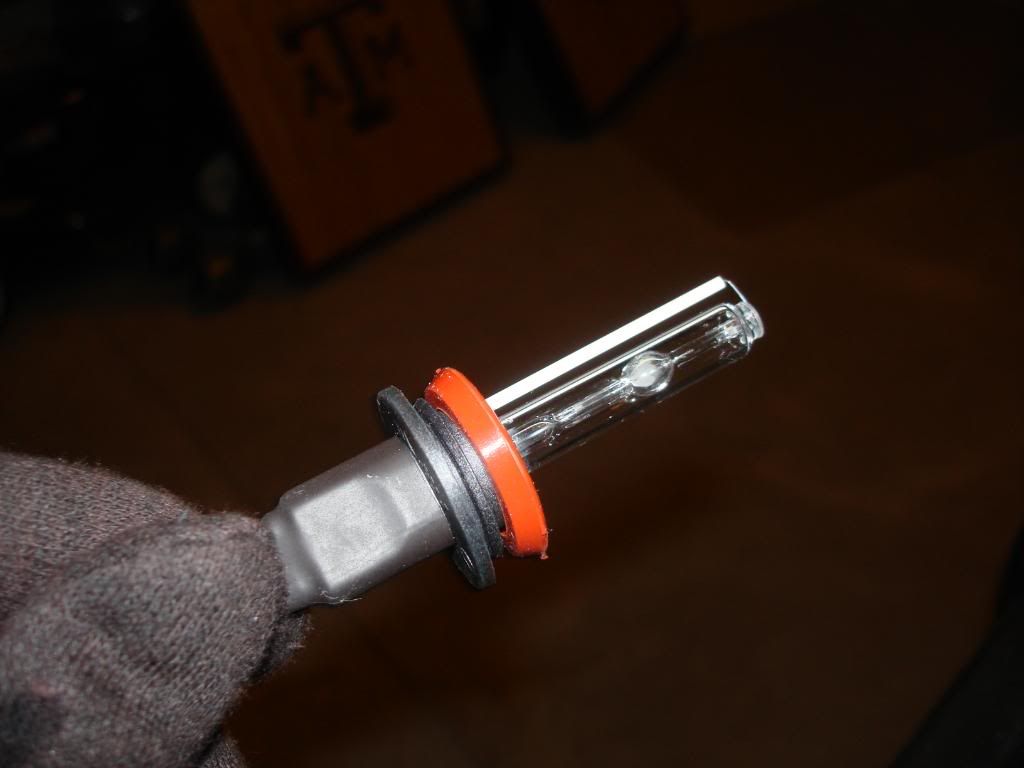 Here's what I ordered.
DDMHPH11-5000K DDM HID Kit Slim Ballast (35W or 55W)
Options: Wattage : 55 Watt (+$10.00) Bulb Type : H11 Bulb Color : 5000K $59.95
370-HID-8133-5486523658-HID Kit Wiring Harness $15.00
Subtotal Amount : $74.95
Discount : $0.00
Shipping (UPS - Ground) : $14.44
Tax Amount : $0.00
Total Amount : $89.39
If you use the install instructions posted in the DDM link above, the only differences are as follows...
Remove the headlight using 10mm wrench or socket to remove the two bolts on top of the light. Gently pull the light out of its guide slots...be careful to not scratch your paint while pulling the light out. It's a tight fit!
You have to drill a 1" hole in the center of the dust cover to allow the wires to pass through.
Hole saw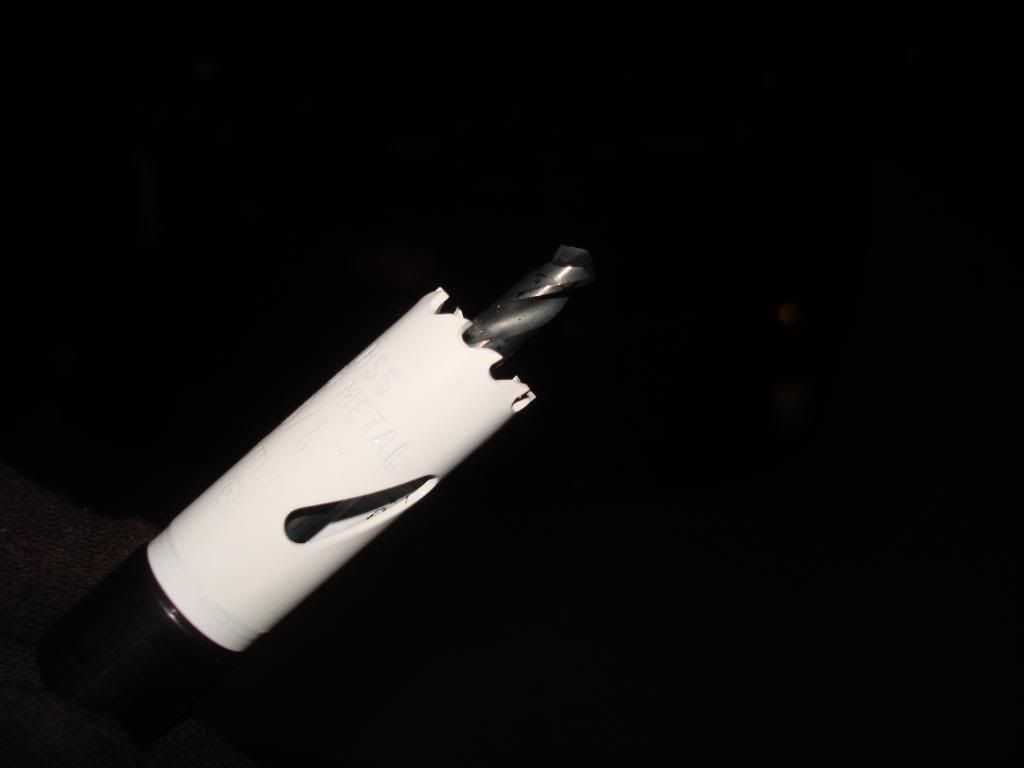 Hole drilled in dust cover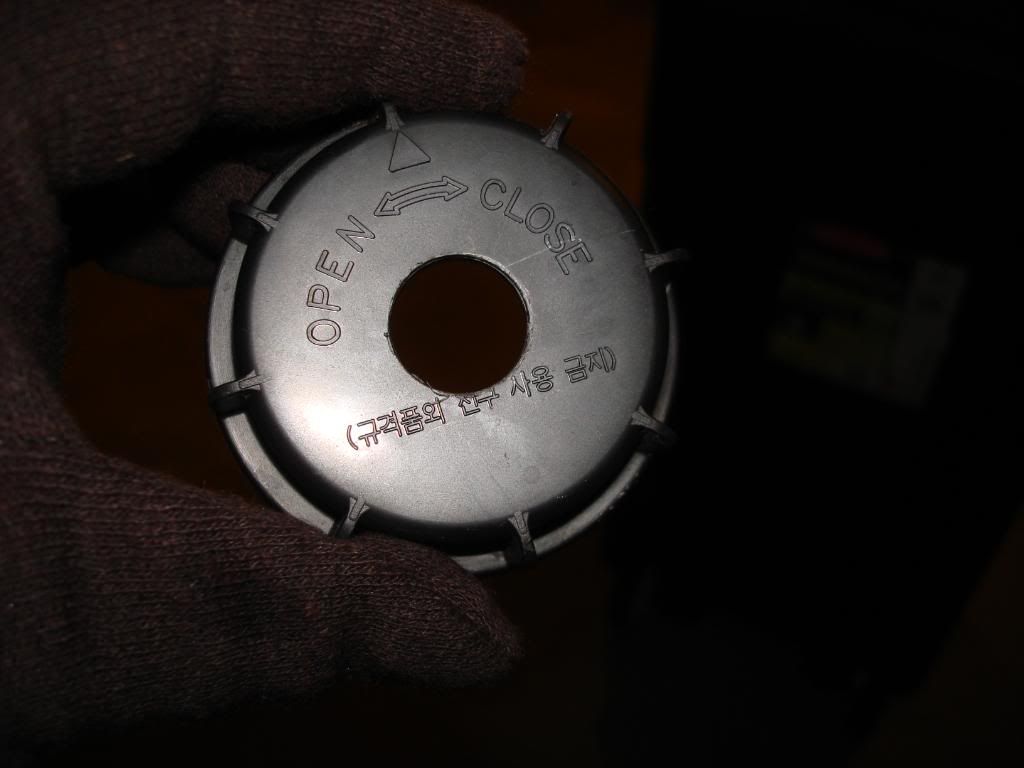 Remove the screw securing the factory wiring connector connector inside light housing.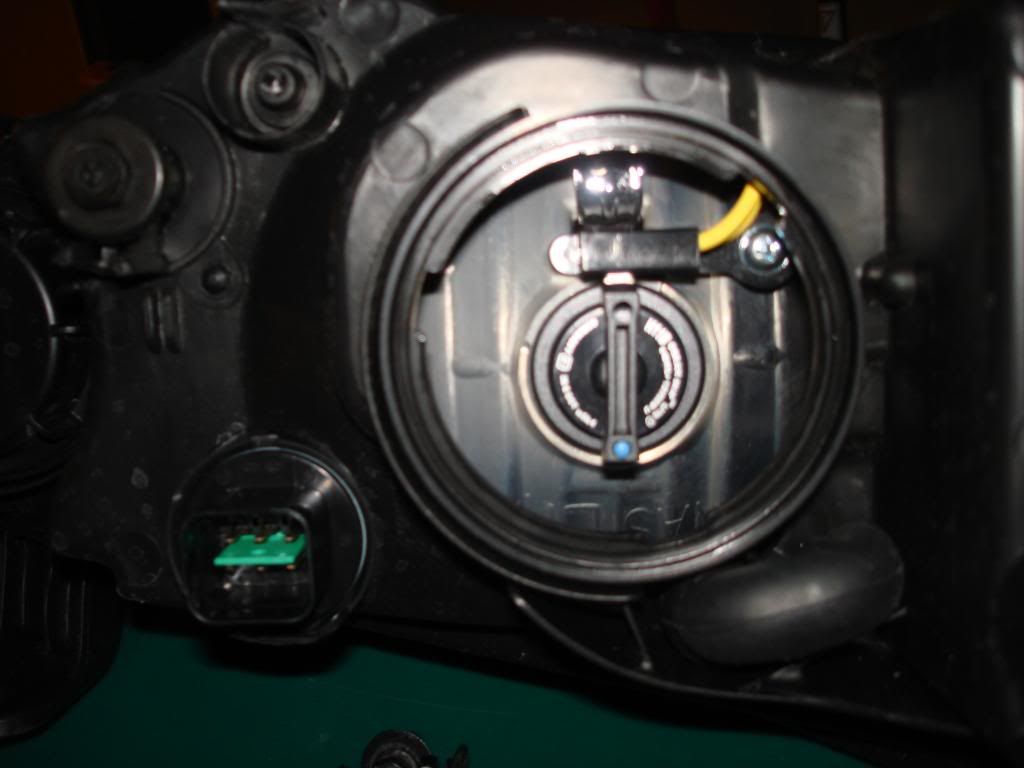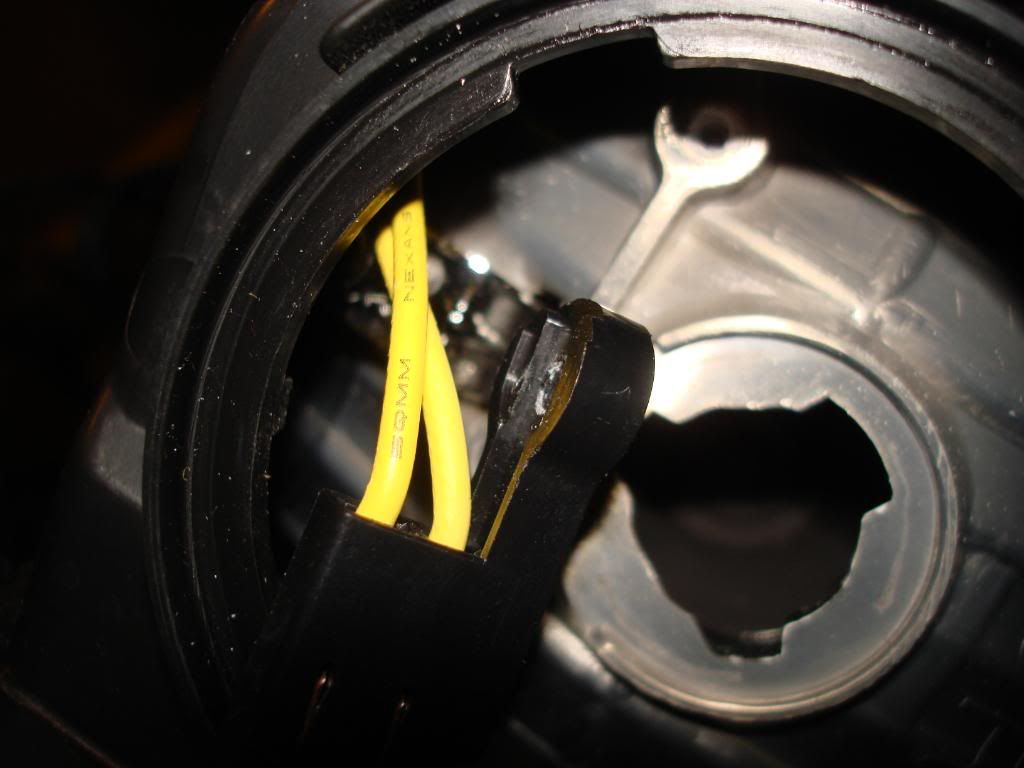 Slip blue and black wire connections into the factory connector, blue wire went on the bottom and the black wire went on the top. This will make sense after have the light apart. (not shown, but I used heat shrink tubing to secure the wire in the connector)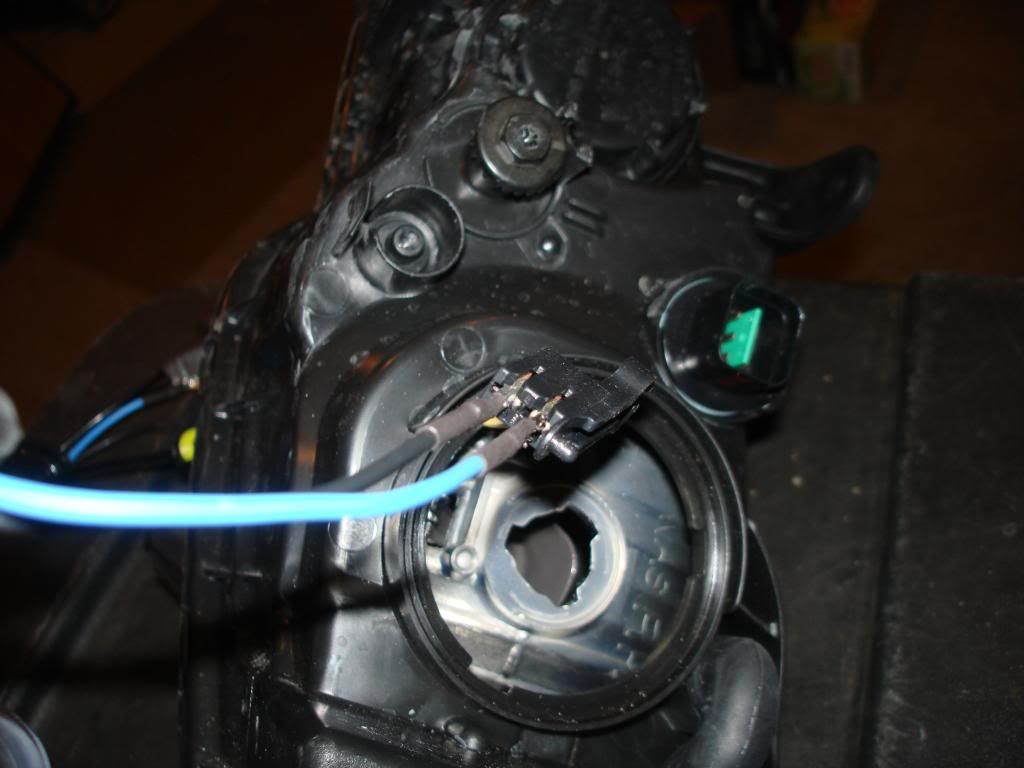 [hr]
Mount the bulb in the housing, pass wires through dust cover and secure dust cover.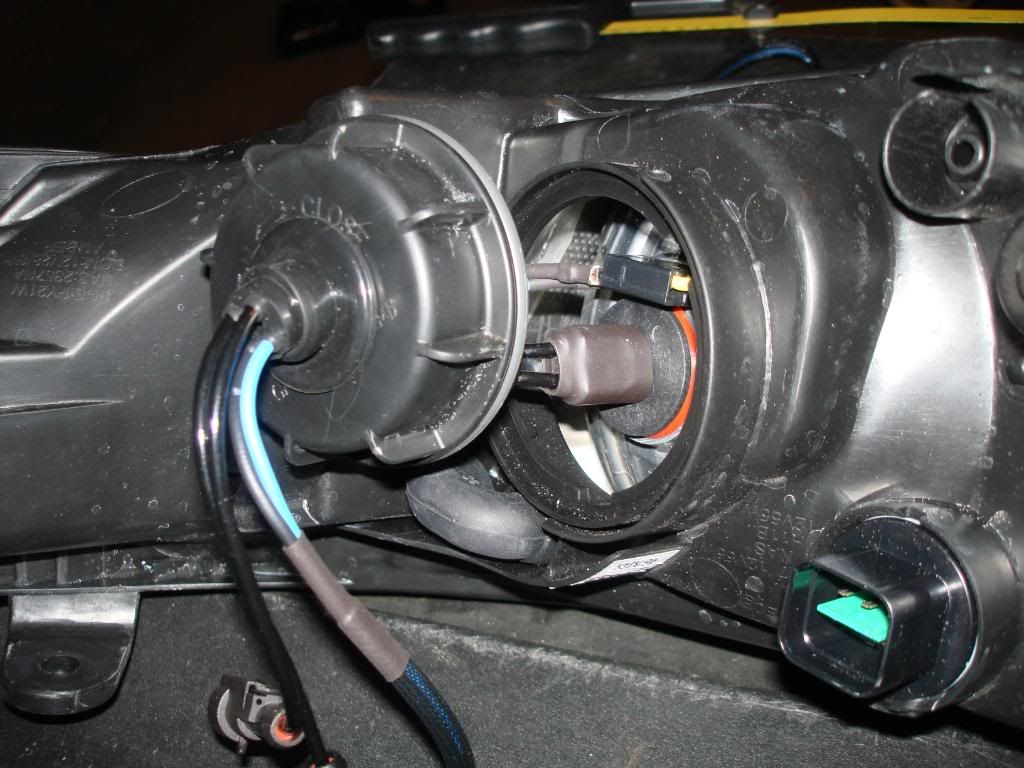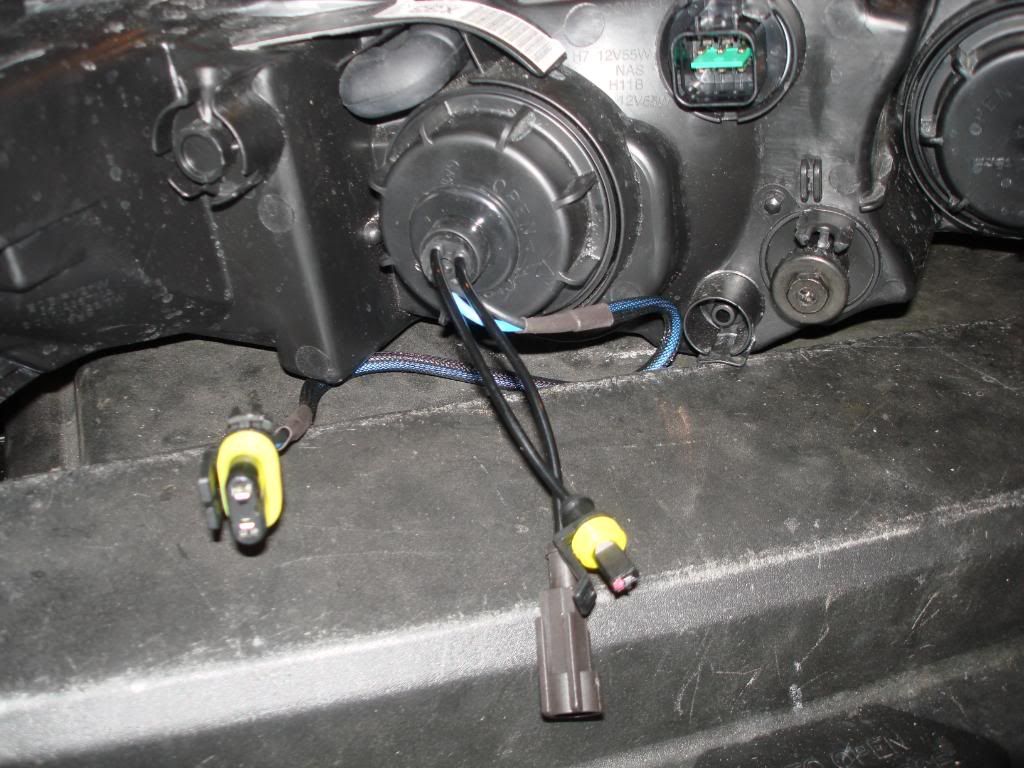 Connect wires to ballasts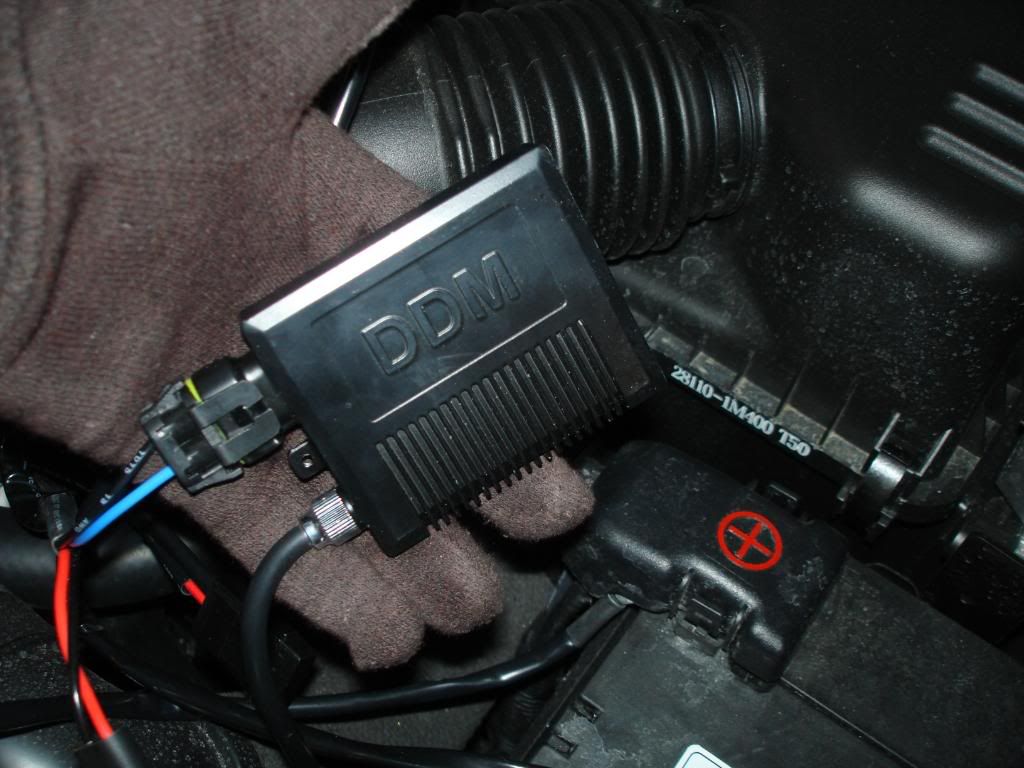 Install the wiring harness per instructions...if you go this route. Test everything before putting it all back together. Don't forget to plug factory connector back in on the back of the light housing and to turn your key to the run postion...otherwise your lights will not get power.
Finished install with wiring harness hidden.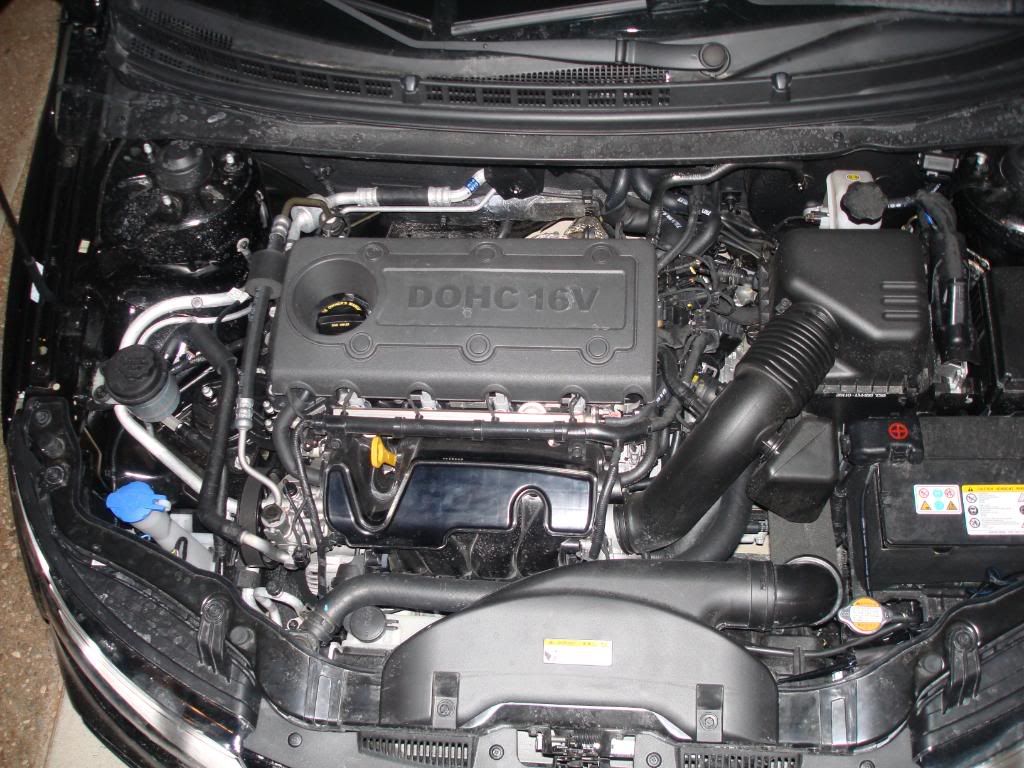 Overall look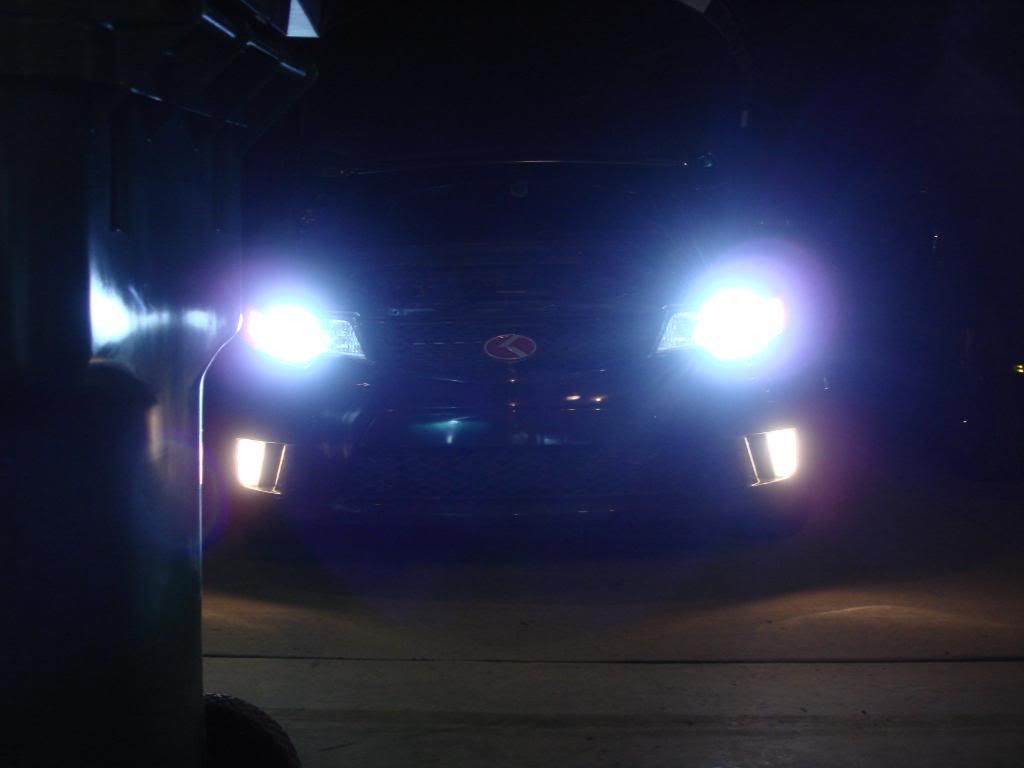 I had to lower the passenger side adjustment to get the beam patterns level. Overall, easy install. Hiding the wiring took the longest, but that's because I'm anal about stuff like that. The lights come on with no flickering and are fully warm (full brightness) in just a few seconds.