Discussion Starter
·
#1
·
So I bought a used Forte last Tuesday, and have been perusing many forte forums for the past week. This being what I found to be the best and most active forums, time to share my new baby
.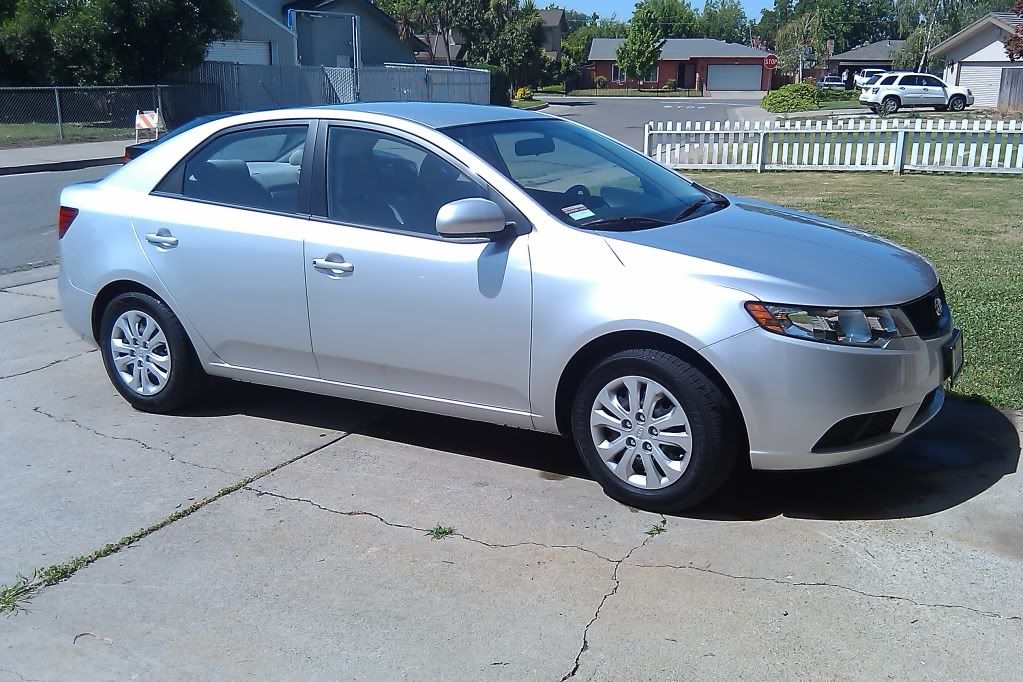 I was shopping for weeks, testing so many cars. I didn't have the prettiest credit score, so my choices were limited. I had it narrowed down to the Tiburon, Cobalt S, or Mazda 3s. As I went to once again another dealer to look at the Mazda 3 they had, we walked by a Kia Forte. I had never heard of it (wasn't even considering a 2010 car). He was showing me all the sports sedans around the Kia, and wasn't even showing me this car. I had tested quite a few other Kia's and I knew how good of a warranty they had and the extra bells and whistles they tended to come with. As he went to grab the keys, I quickly googled the reviews on my phone and was amazed on what I found on this little mysterious car. He had no idea what it was, and I fell in love the minute I drove it. So I made an offer and with in an hour it was mine. I found later that they were selling this for about 3k less than the other dealer that had a couple of used Forte's. I was ecstatic. So now that i have it, I need to make some mods to it.
Now, I am poor after spending most of my money on the car, but have some questions to the group here.
1. First thing I think I want to do is tint the windows and tail lites. A friend of mine just did his Legacy, got all 4 side windows, his back window, and tail lites for $300 here in Nor-Cal. Expensive? Or should I head there? They offered a life time warranty and did a beautiful job.
2. I want to change the badges and antenna. I see the badges on E-Bay and will order a set later, any suggestions on the antenna? I'm a computer tech, not a car guy, so I need something easy.
3. The car unfortunately has manual locks (it's an LX). Anyone out there ever find out how much Kia charges to convert the locks to powered?
4. Any other cheap, easy suggestions on things I can do to the car? Cosmetic or performance?
Thanks in advance, and very happy to be here!