June 23, 2010
Europa R Wheels by FAST Wheels
I know that I'm a bit behind here so I'll catch up by posting the addition of the wheel/tire package that I installed at the end of June.
I'm a fan of mesh style wheels. FAST Wheels took their Europa aftermarket wheel, removed the additional universal 5 lug holes and revised the center hub diameter to fit the Kia Forte's.
I fell in love with these the moment Kia and I were reviewing wheels for the red SX-R auto show car.
Why you ask?
The wheel design is very sexy and still looks classy. It also allowed me to further customize them. I decided to add some oldschool flair to this new Koup by painting the centers BBS gold yet keeping the polished lips untouched. He also recommended that I paint the inside barrel as well for that complete factory appearance. The inside and out where then clearcoated.
Even though the wheel is 18" in diameter, the wheel design doesn't make the rotors appear too small for its large diameter wheel size. That was a very beneficial from my point of view.
So here are the pictures...
Just in...
Here they are in the paint booth getting it's last coat of clear.
mounted and balanced.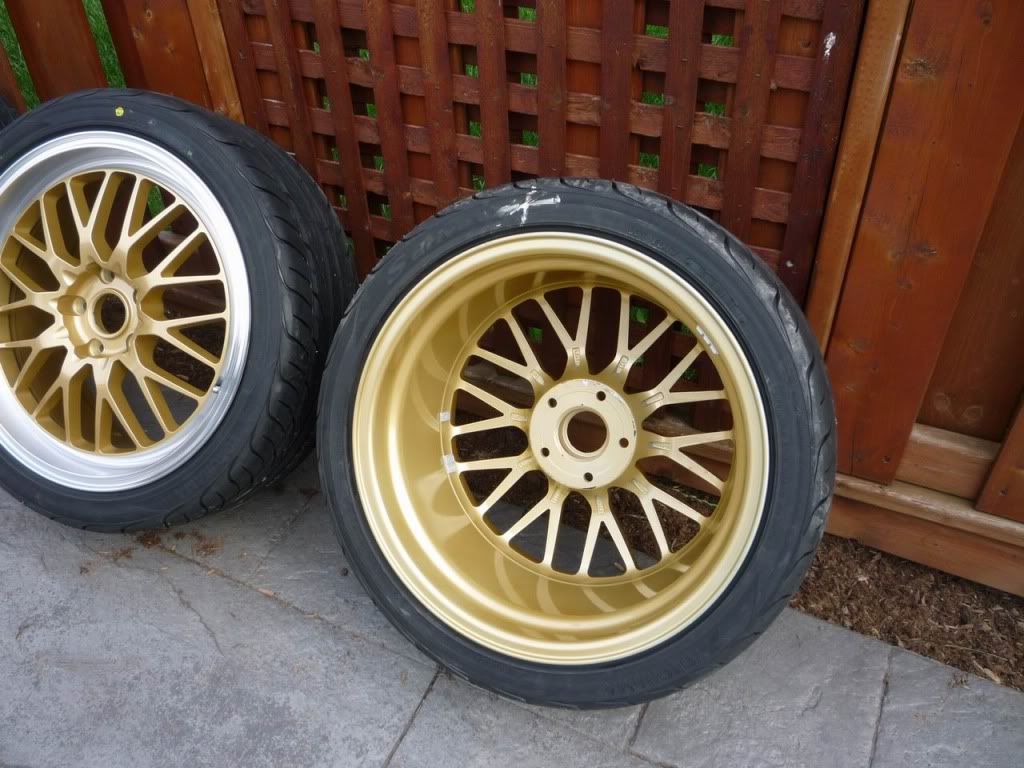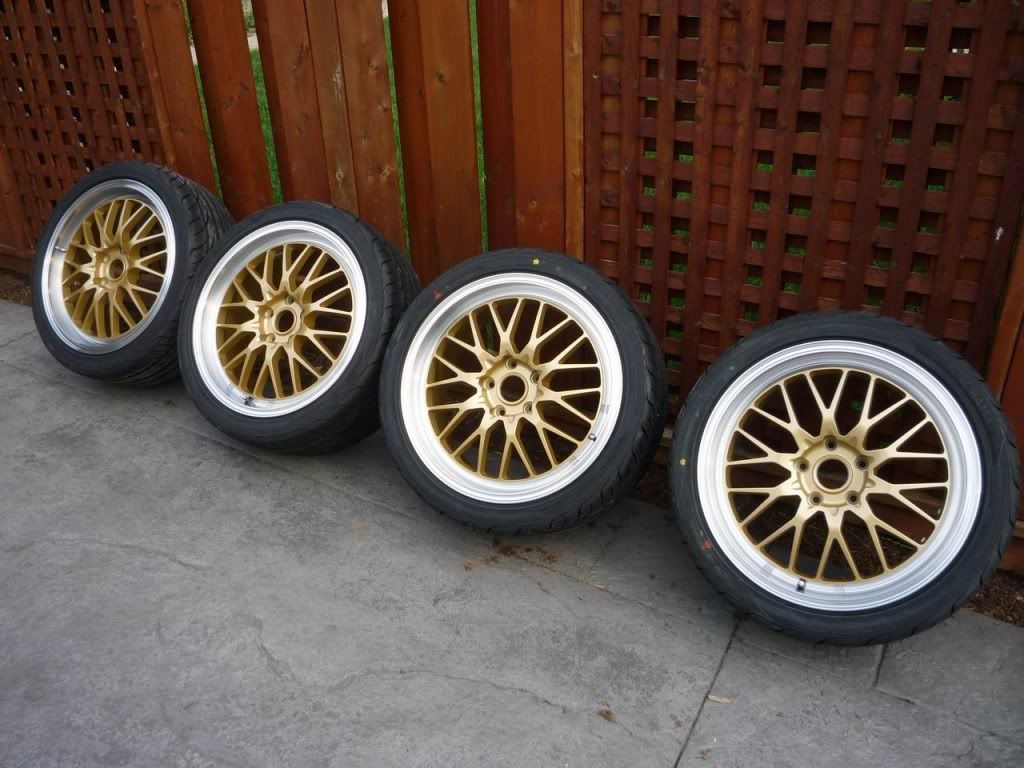 ...and now on the Koup.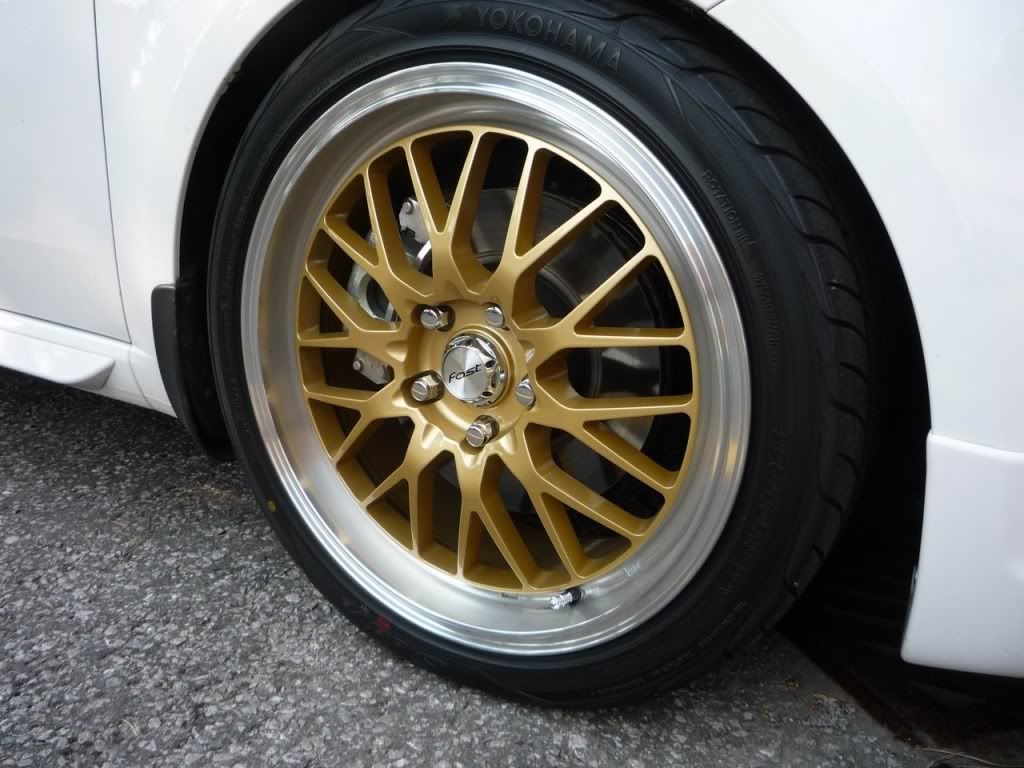 Part details:
18'' R Wheels & Yokohama Tires - 99997581M4WTR
Contact information:
These parts are available for order at your local Canadian Kia Dealerships.
Please refer to the Bulletin No. AY10 007
Contact information for wheel refinishing:
Wheel Tek
3790 Hwy 7 (at Weston Rd.)
Vaughan, Ontario L4L 1A6
Canada
Contact person: Steve Rotenberg (owner)
Tel: (416) 576-1326
Email:
[email protected]
website:

www.wheeltek.ca