Discussion Starter
·
#1
·
Hey ! Salut !
i searched a bit and did'nt found the answer, or maybe it's just... 'not yet' !
Has anybody removed the really-good-looking-and-soooo-attractive flat black vynil from their pillars ?
I did it on my Élantra 'cause it was worn, and it resulted something really nice for cheap (cost = 0) !
went from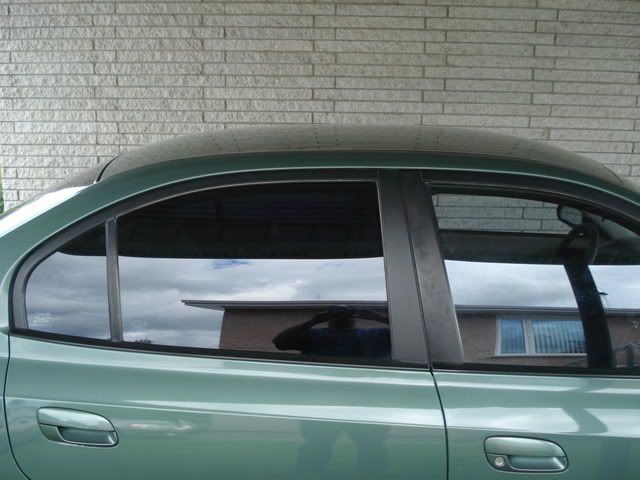 to
But... under the black tape, there was a little surprise :
- Some rust, because the car was a 6 y/o... so on a new car, i don't expect to see that
- Some places looked like if the clear was sanded with some 180 grits, maybe for a better adherence of the vynil ??? Nobody will never know !
Reapeating the question... Anybody tried it yet ? or i'll be the first one this spring ?
Hey !! Merci !