Discussion Starter
·
#1
·
So the yesterday I decided to check my air filter randomly. This is what I found: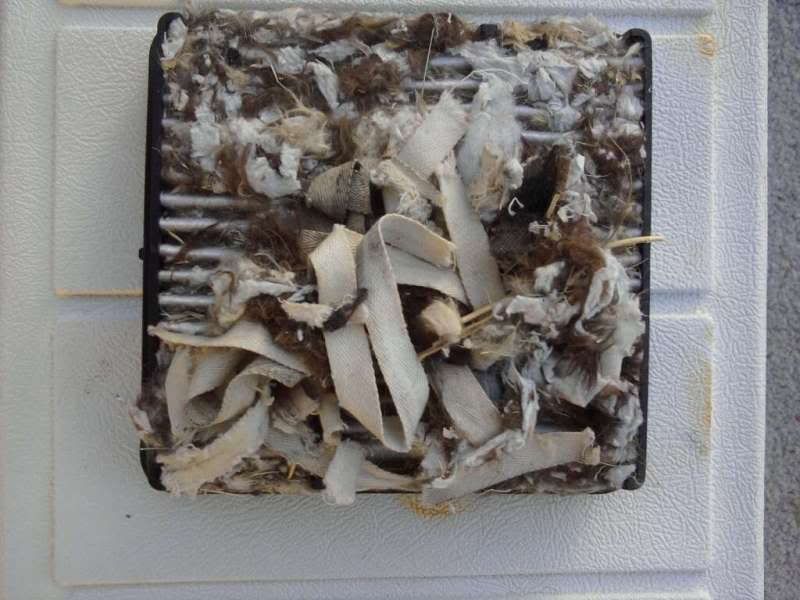 A mixture of sticks, feathers, canvas string, weeds, cotton batting and some metal shavings. I kinda freaked out, thinking holy hell how did my car even breathe through all that
it's not just sitting on the top either...it's deep into every little groove.
I took my mom's Soul up to Auto Zone to get a new filter and then took the car up to the dealership today filter in hand. They immediately said it was some kinda mouse/rodent nesting in my car. That's comforting.
I'm 99% sure this is happening at work and not home. My car is parked 4 nights a week at work in a garage sometimes without being moved for up to 48 hours. I'm going to tell them they need to set traps or exterminate or whatever in the garage but I'm kinda freaking out. I typed "Mice nesting in air filter" into Google and I got tons of horror stories about mice destroying wiring and dying in the filters and causing nasty smells and yeah just total gross stuff. I'm thinking of parking my car outside while I'm at work but that sucks because I like the safety of the garage.
Should I put a little screen over the intake part?? Also I've read a lot about mice in cabin air filters...I should probably check that too but I'm not sure where it is lol.
Ugh this is so annoying.