Hi guys
I'm actually a hyundai veloster turbo owner and i'm setting up a catch can group buy for the Saikou Michi catch can. Since you guys have basically the same platform as us, i would like to invite you guys to this group buy.
The reason why i went with the Saikou Michi catch can is because it's a very simple can with a great design, reasonably priced, and has many different draining options. You can read a
step by step guide of how the saikou michi catch can is made here
Since Saikou Michi does not advertise and only depends on word of mouth, i thought this would be a good time to set up another group buy for all those that are looking for a reasonably priced and simple catch can with lots of options. Plus Mr Saikou has great customer service and responds to emails quickly. Is there any interest?
After discussing with Mr Saikou about details of starting another group buy, here are details if a group buy starts
You can sign up using the following link
https://docs.google.com/spreadsheets/d/1vRMdAjWwvrsLAAdA1BSreZW4DfV-hwamdnQrCdwN-Sc/edit?usp=sharing
Since I am lazy and don't want to keep updating a list like the other group buys on this forum, I have created a google doc that you can put your name and what you want to order. Please be respectful and only enter/edit your own posting.
Single Tank (inlet/outlet both 3/8"): $65
Dual Tank (inlet 3/8", outlet 1/2"): $130
Drain Extension $10
1/4 turn Valve $10
6 foot 3/8" hose & clamps $7.00
3ft 1/2" hose & 9ft 3/8" hose & 8 matching clamps $19.00
If you would like to have different sized port sizes, you will have to note in your order
US postage single tank only $11
US postage dual tank only $13.50
US postage Tank and/or ext and/or hose kits $13.50
CAN single tank only postage $17 usd
CAN dual tank only postage $26 usd
CAN tank and/or ext and/or hose kits $26 usd
*Bigger packages will need quote
The stock colors are: Matte Black,Semi-Gloss Black, Glossy Black, Gloss White, and Brushed Aluminum
I have other common solid colors, they look nice : Red, Yellow, Orange, Purple, Machine Gray, Medium Blue, etc.
And the logo colors have similar choices if you have a specific color scheme in mind. Just ask.
Single Tank Catch Can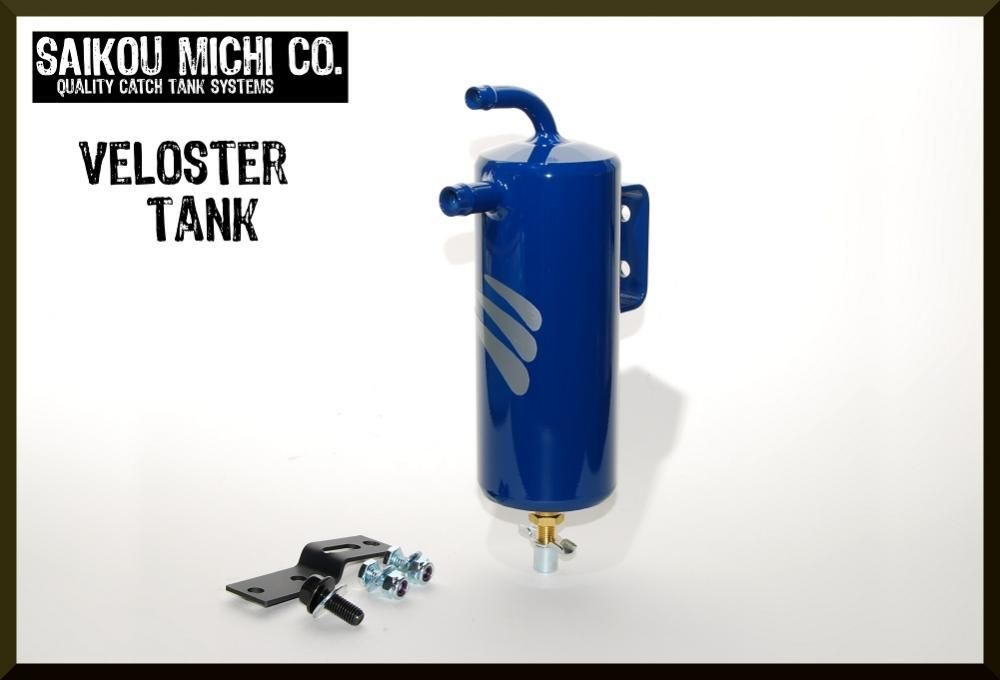 Dual Tank Catch Can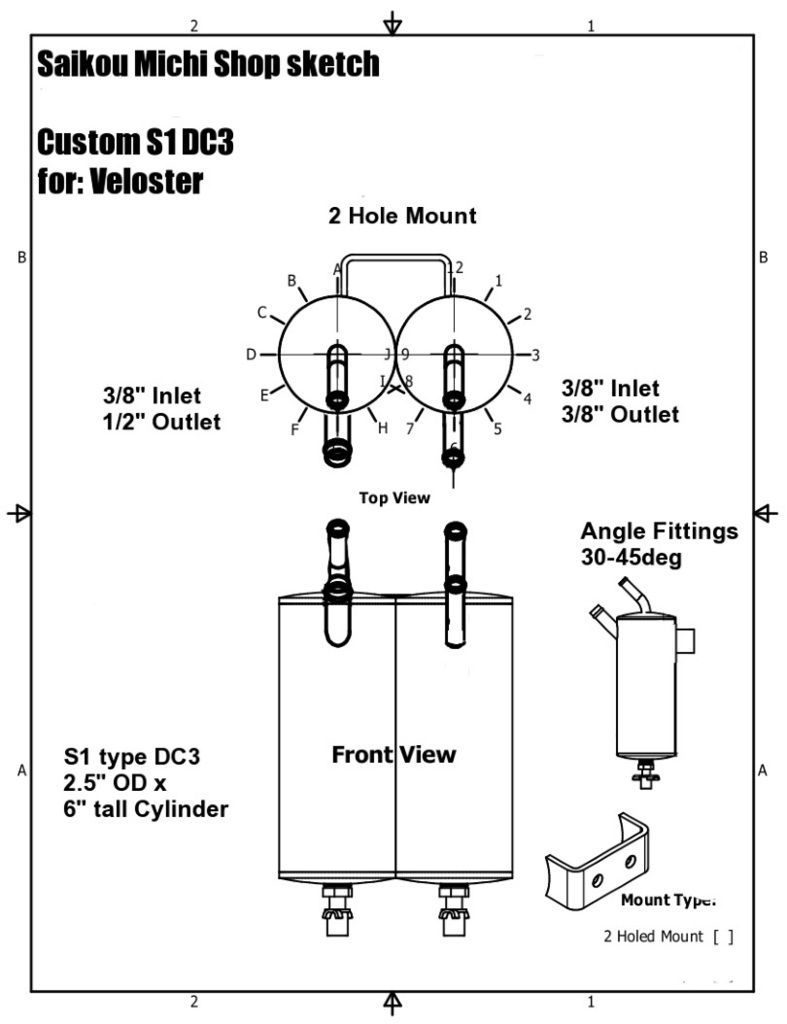 Internal Design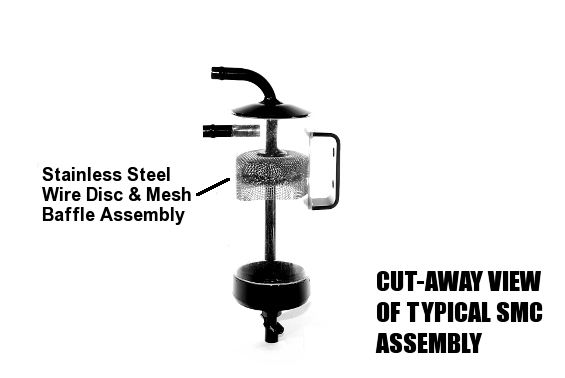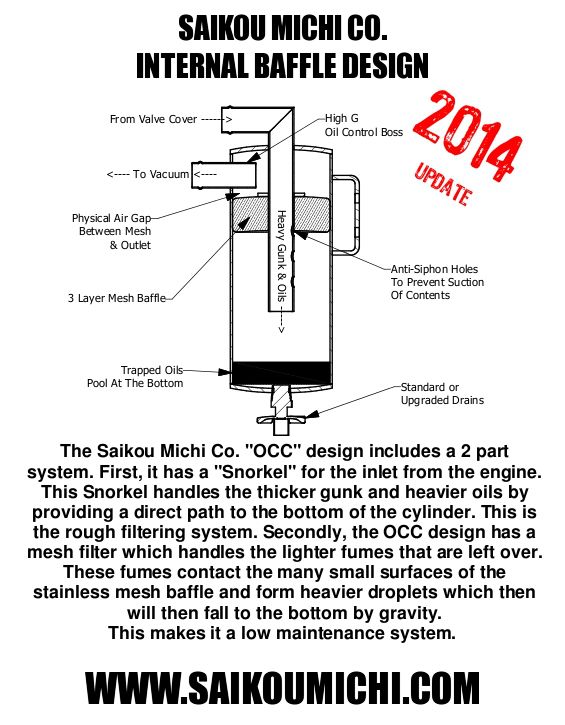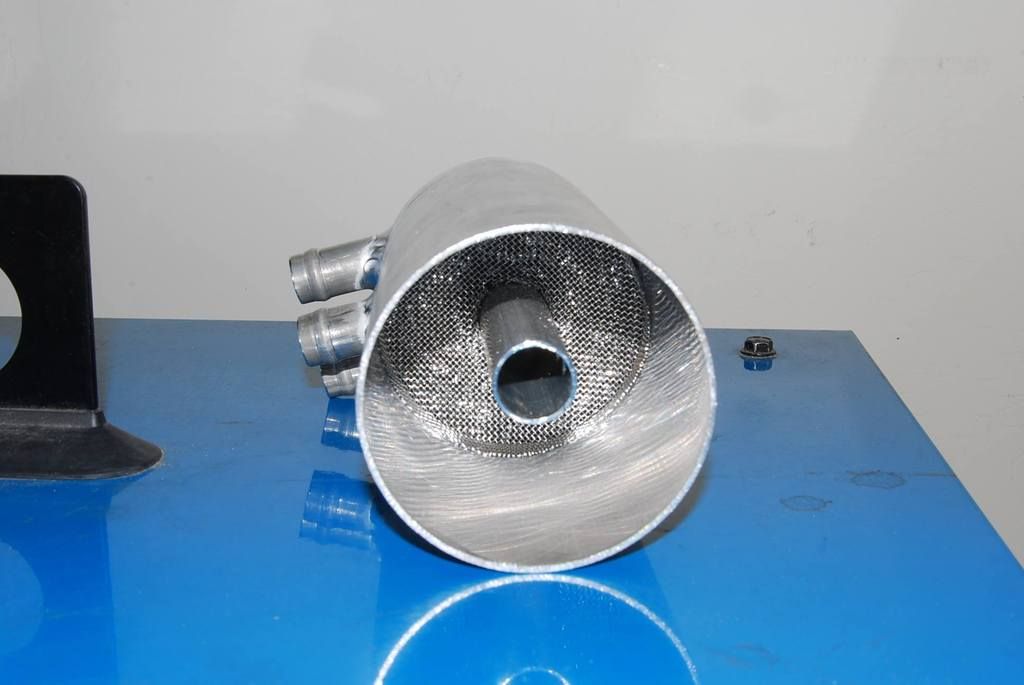 Example of a setup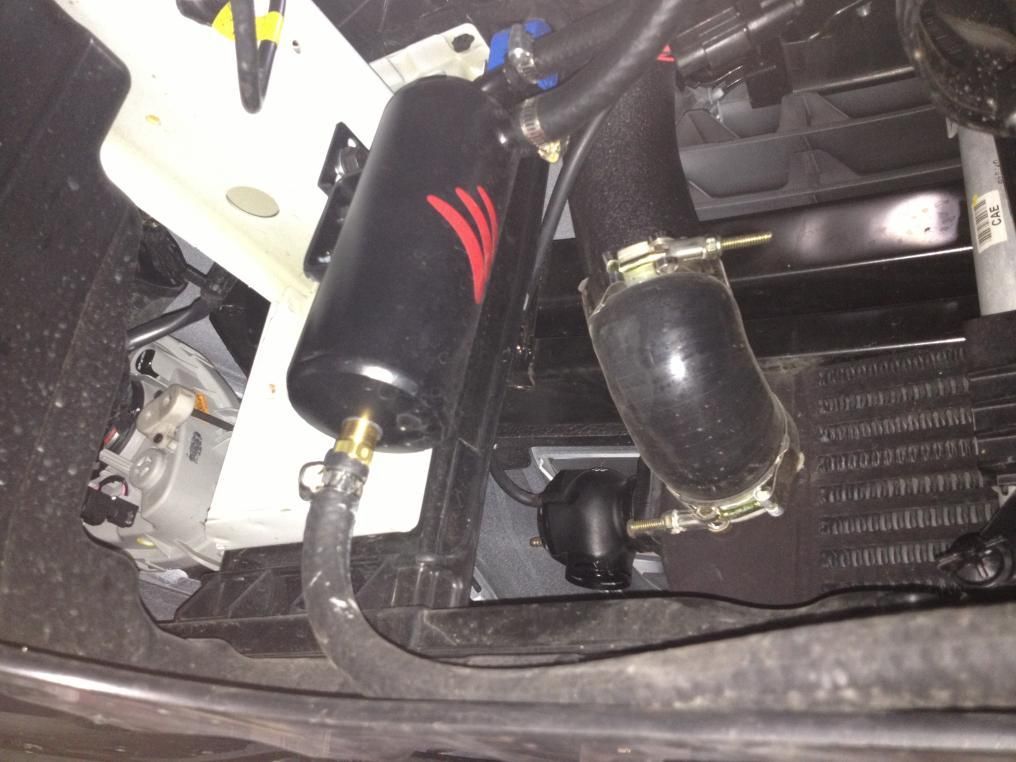 Draining options